During my one year stay in Vienna, I really enjoyed night walks. City by night looks completely different than in the daylight. The most representative buildings and tourist attractions are highlighted while the rest is hidden in the shadow… and maybe that's the most exciting thing about exploring Vienna after the sun goes down.
For me the most beautiful city night view is from Kahlenberg. I remember one day I was waiting for sunset in the cafe located on this famous Viennese hill watching the street lights light up one by one. It was absolutely breathtaking! My 'view number two' is Donau City skyscrapers seen from Alte Donau, especially on the warm summer evenings when I used to walk along the promenade or just sit in the floating restaurant watching the city lights reflecting on the water.
But there were also another spectacular sights like Millennium Tower seen from Danube Island, Schönbrunn Palace Garden and Gloriette illuminated during the Summer Night Concert, fireworks show at the Prater and… Ok, enough talking, let's see some of the night pictures that I took during the year that I have spent in the capital of Austria. What is your favorite place for a night walk in Vienna?
Do you like this post? Pin it!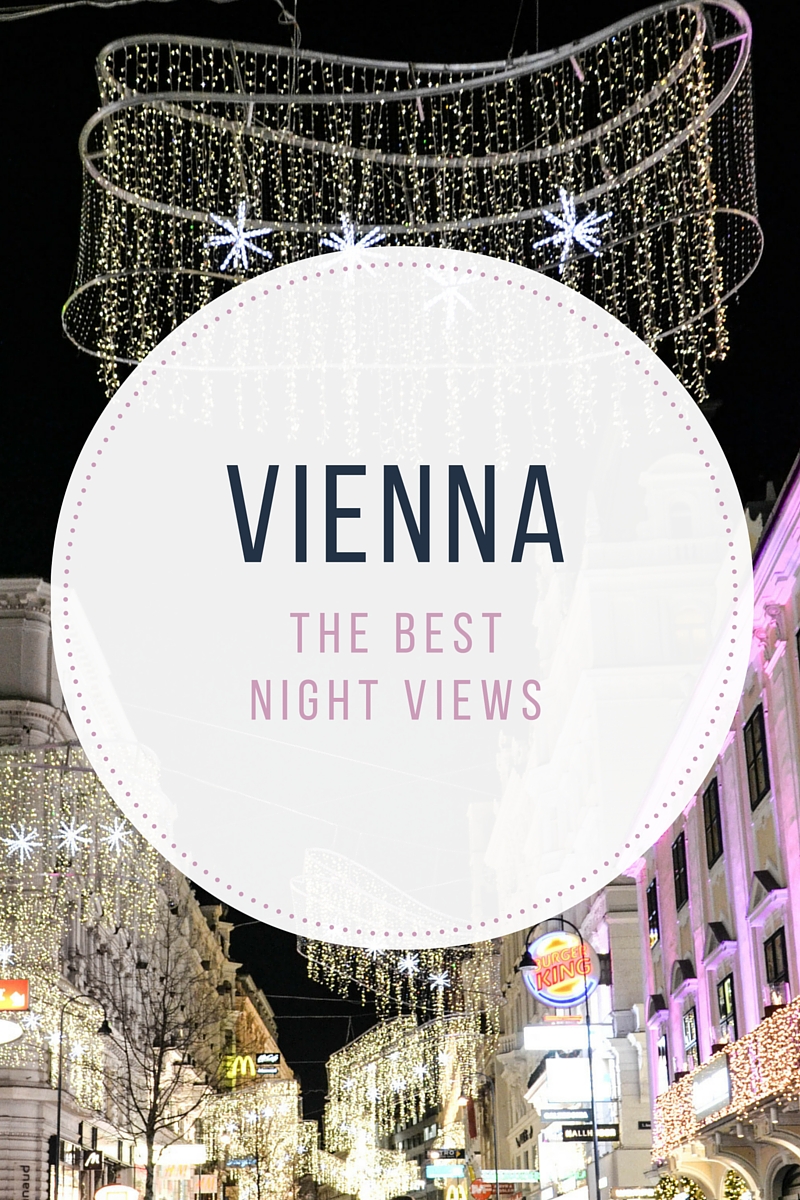 (Visited 26,271 times, 1 visits today)