Traveling, not only in Croatia but also visiting other parts of the world, I always try to find places that have preserved their climate and former character as far as possible. Hidden gems that are not destroyed by mass tourism and commerce. The small town of Bale (in Italian called Valle), which we discovered during our trip on the Croatian peninsula Istria, turned out to be exactly such a place.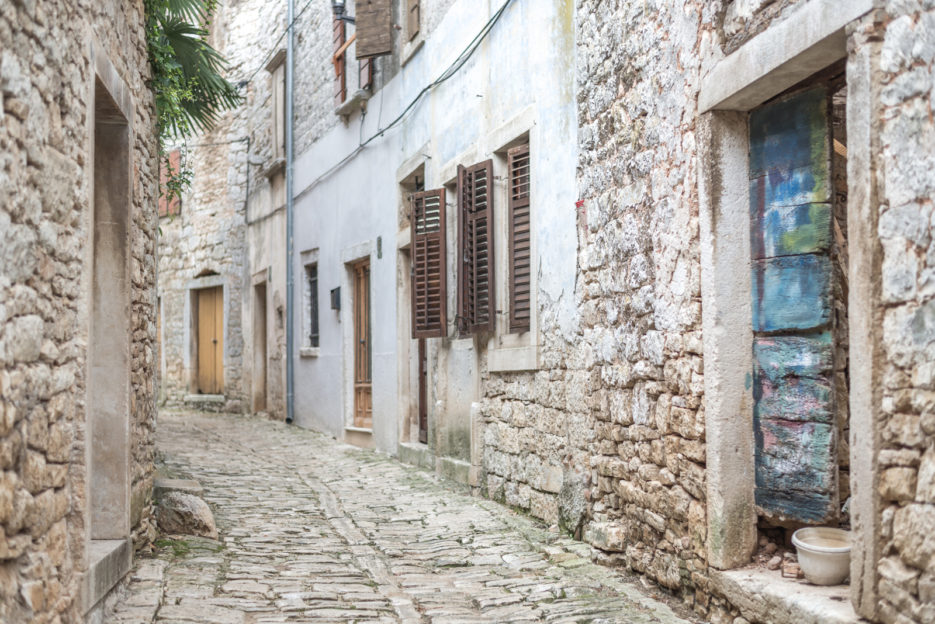 Bale-Valle, the hidden gem of Istria
Bale is a place that does not appear in most travel guides about Istria. This small town is located on the western shore of the peninsula, only 15 km from Rovinj, which is considered to be one of the most beautiful cities in Croatia and is visited by many tourists. Rovinj was the place where we stayed during our weekend in Istria (read more: Rovinj, one of the best cities to visit in Croatia), and the town of Bale we discovered one Sunday morning, quite by chance to be honest.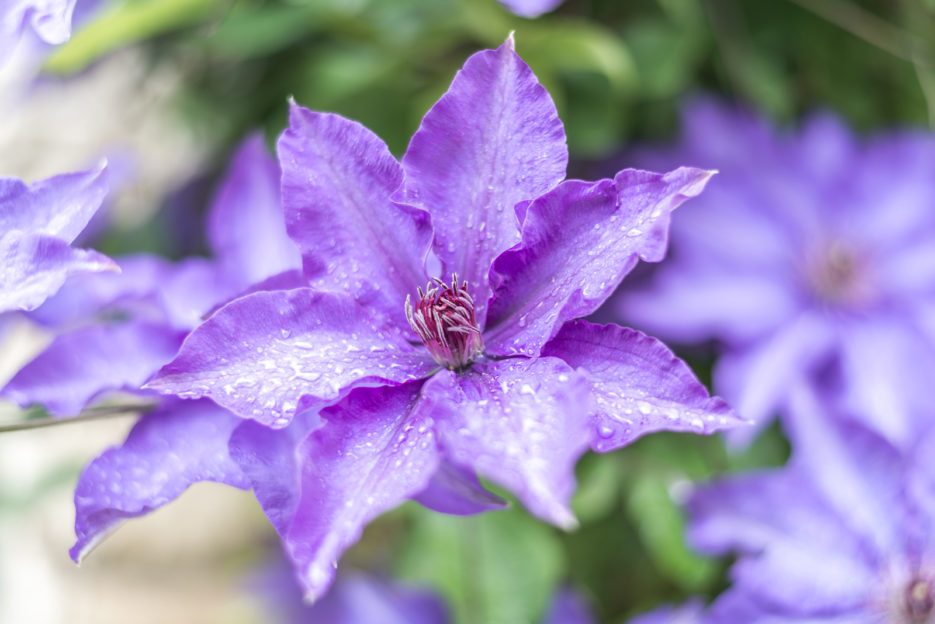 The sky was cloudy and it was raining in the morning, but it seemed that the weather would be better soon, so we decided to go on a trip. We got to the car, took the map and went in the direction of Pula and Cape Kamenjak. We were passing green fields and olive groves until we reached the town of Bale-Valle.
The name was quite intriguing, so we decided to stop the car and check if there is anything interesting. That is how, by chance, we discovered a small town that enchanted us with its magnificent medieval architecture and narrow, cobbled streets.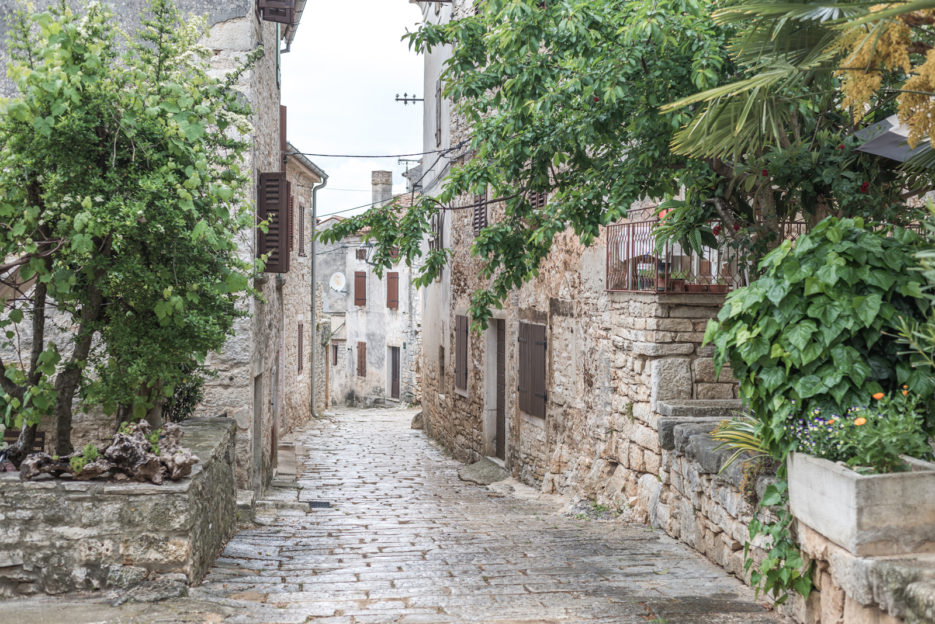 When you are passing the town of Bale driving the road from Rovinj to Pula, this place does not seem to be interesting at all. At first glance, Bale is a place like many and probably that is why most tourists pass it, not realizing that it is a real gem of Istria.
Bale-Valle, a place where time stood still
The small town of Bale-Valle has enchanted us with its atmosphere. On this Sunday morning, we were the only tourists who visited it. Medieval streets lined with 14th and 15th-century houses in a circle around the hill, ancient churches and the bohemian, artistic vibe of this place – all this makes Bale unique and full of atmosphere. It is one of the few towns in Istria, which still retains its character.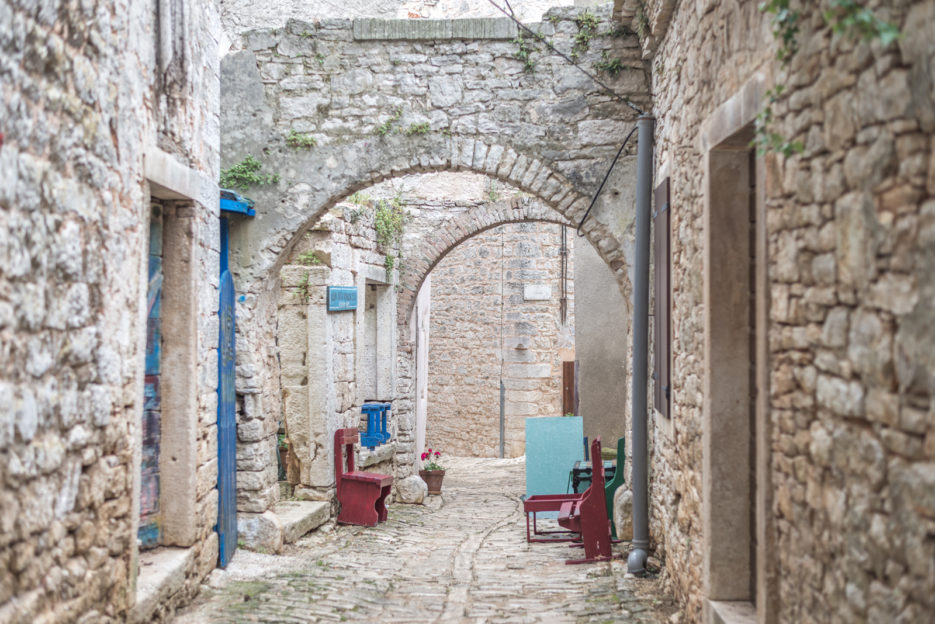 Delving into the labyrinth of narrow, cobbled streets I felt like I was traveling in time. This was probably what most of the Croatian towns looked like before they were converted into tourist resorts. Due to the fact that the town of Bale is a bit further from the sea and seen from the road, it looks quite ordinary, it is now one of the few places where you can still feel the real Istria. I would recommend visiting Bale to anyone who, just like us, likes to explore off the beaten path places.
If you would like to read more about Croatia hidden gems, the posts about the secret beaches of Hvar or Sumartin, an underrated place in Croatia might also interest you.
Do you like this post? Pin it!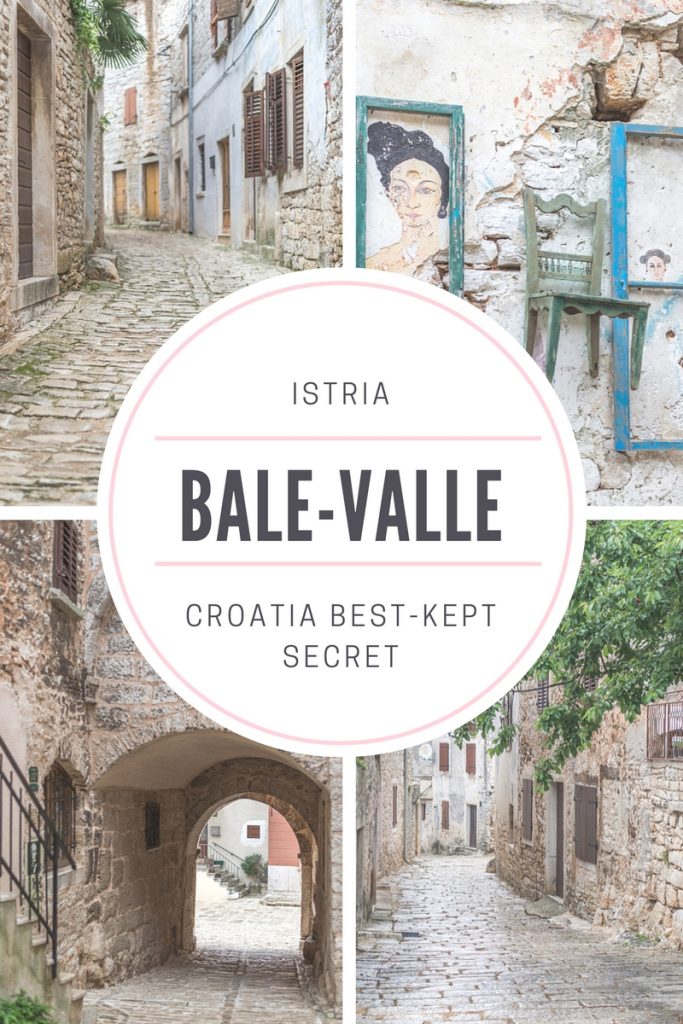 (Visited 8,973 times, 1 visits today)