Once upon a time, there was a beautiful palace surrounded by fabulous gardens that used to be called the Little Versailles. It was erected in the 19th century by the industrial magnate Guido Henckel von Donnersmarck for his beloved wife, Blanca de Paiva, to make her feel here as in Paris, the city where she used to live.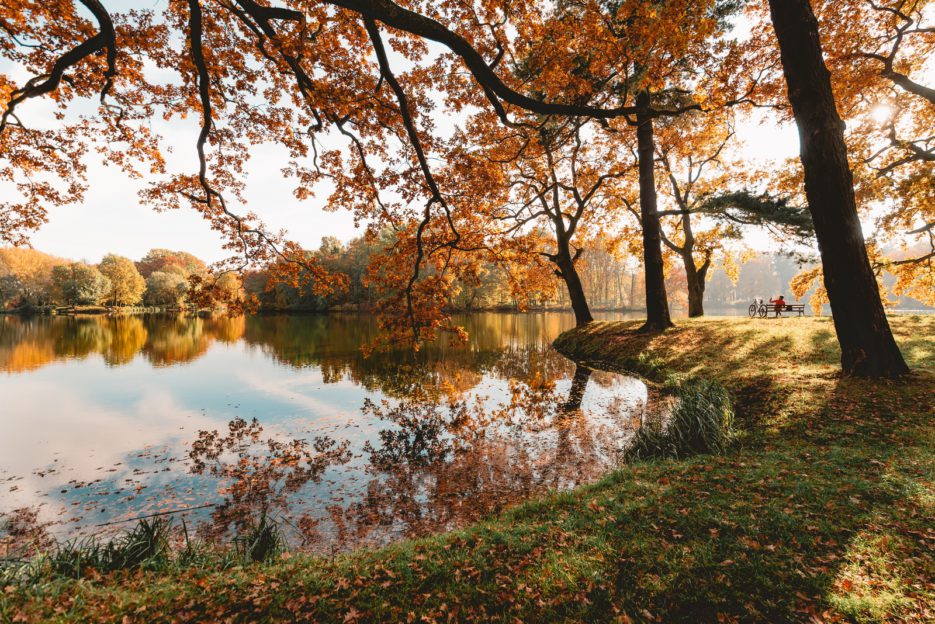 Although there is nothing left of the palace, which was plundered and burned after the Second World War, and its ruins were demolished in the 1960s, there is still a beautiful park where you can feel the spirit of the past. Świerklaniec Park is my favorite place for walks when I'm in Upper Silesia, Poland.
I guess the last few months have been difficult for all of us. I mean the pandemic and everything that happened because of it. As I mentioned in the blog post: Gliwice, Poland – autumn in my hometown, I tried to spend as much time as possible surrounded by nature because it gave me some kind of relief and made me feel happier and more relaxed for a moment.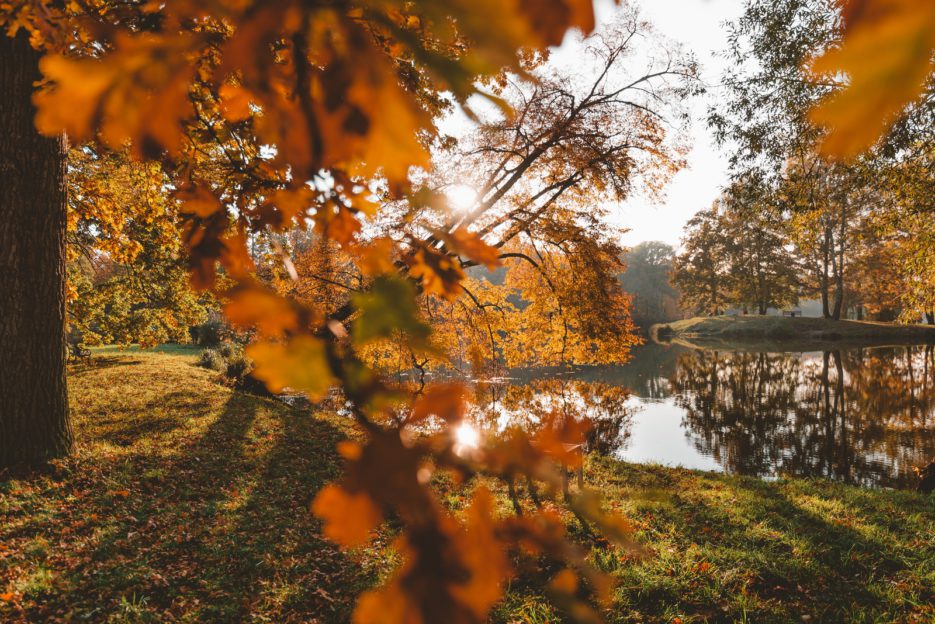 This fall, I visited many beautiful places, both those that are close to my heart and those that I had never appreciated before, and rediscovered them. However, if I had to choose what impressed me the most, Świerklaniec Park was my number one. It looked magical with those fall colors and soft golden light.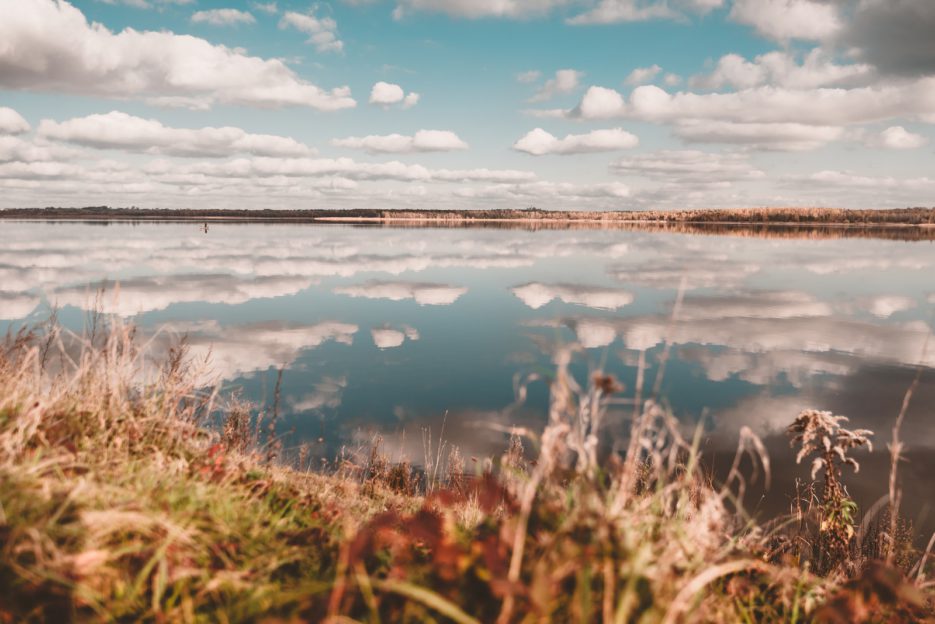 I have visited this place many times in the last few weeks, but one day it was especially beautiful. It was then that I saw the reflection of the sky in the lake. I've never seen it look like this before, just like heaven on earth. It was peaceful and quiet, fishing boats were slowly moving on the lake, and it looked as if they were floating above the clouds. The sight took my breath away! It was amazing.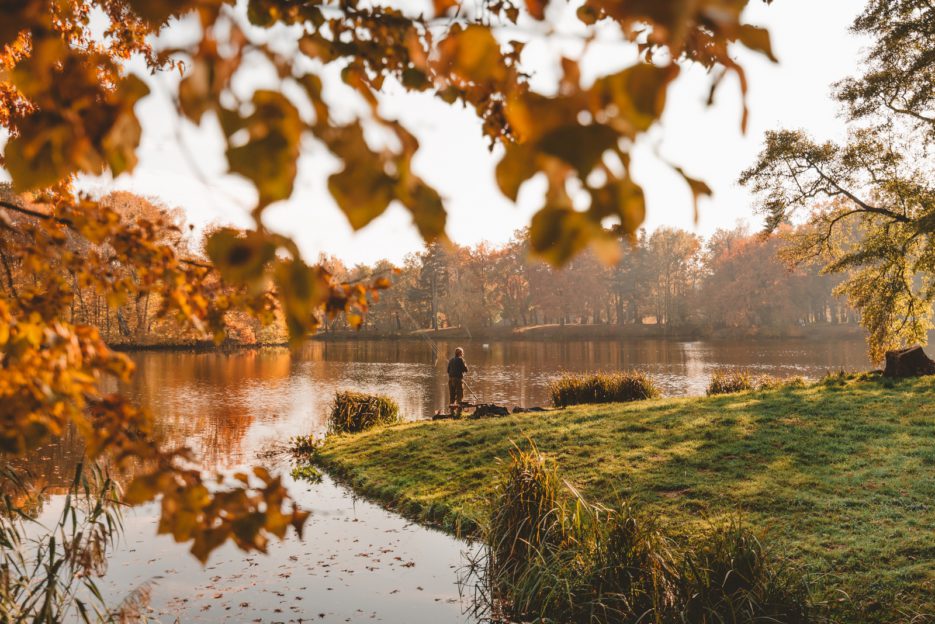 It seemed to me that I knew Świerklaniec Park inside out, but that day I looked at this place from a completely different perspective. I sat down on a bench, trying to catch some of the last warm rays of the sun this year. The water sparkled in the afternoon sun, creating reflections of light on the mossy tree trunks and colorful leaves. I felt like in a fairy tale.
I wanted to somehow keep this moment in my memories to come back to it on long winter evenings. I looked at all these colors to remember them as best as possible. Luckily I had my camera with me then, so I did my best to capture the beauty of this place. Świerklaniec Park looks wonderful at any time of the year, but this fall it was just magical.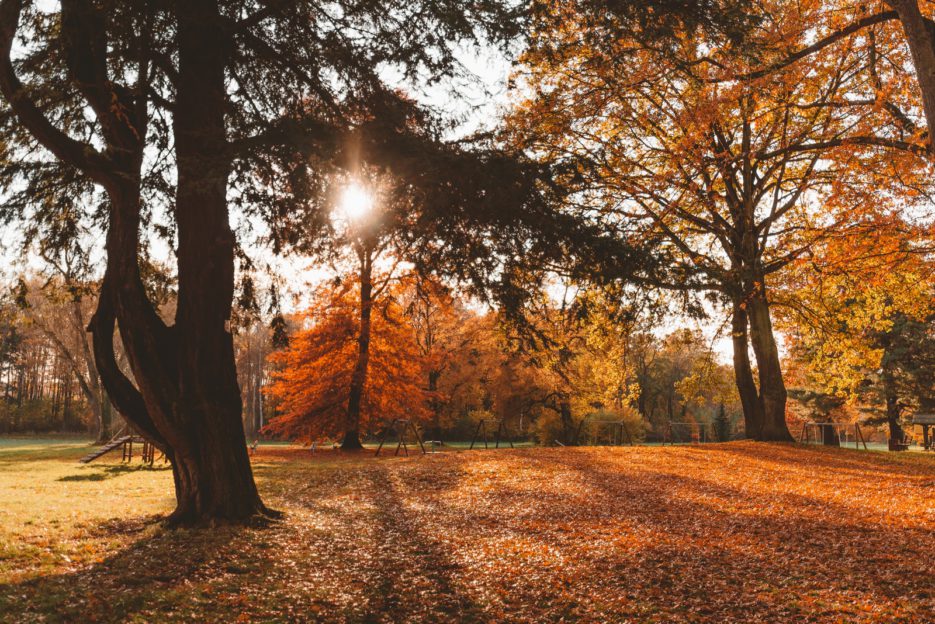 They say some places have a spirit, genius loci. Sometimes it is so clear that even the changes over the years or destruction cannot erase it. In my opinion, Świerklaniec Park is just such a place. Its unusual atmosphere has a strong influence on the imagination and I experienced it, I felt very inspired and happy taking these pictures. I am glad I was lucky enough to be there at the right place at the right time.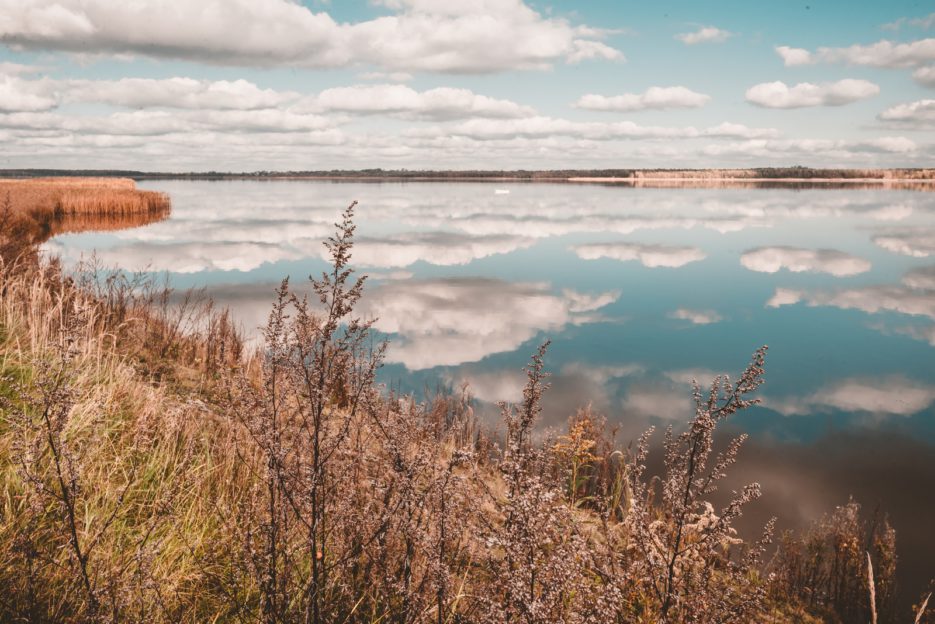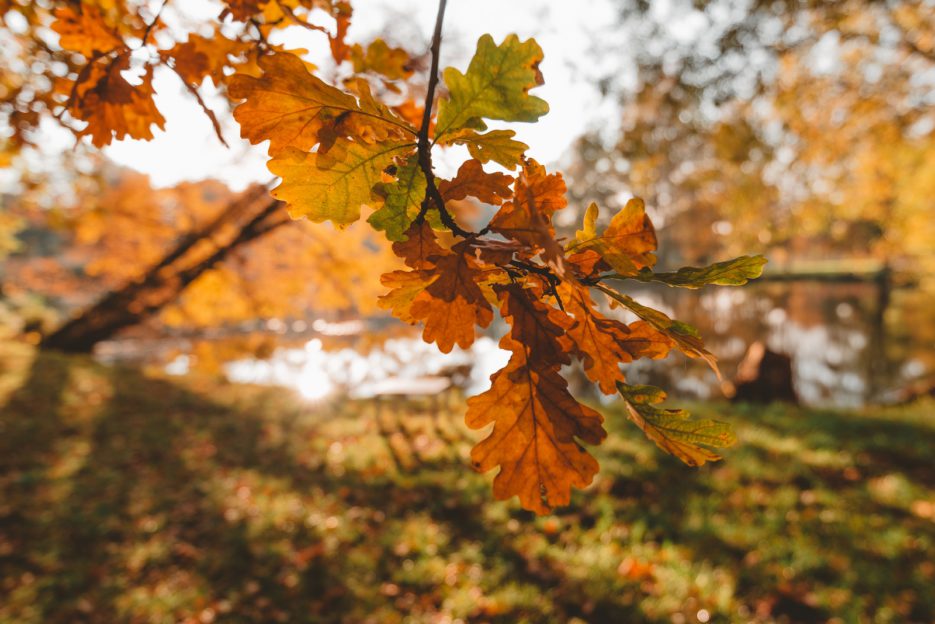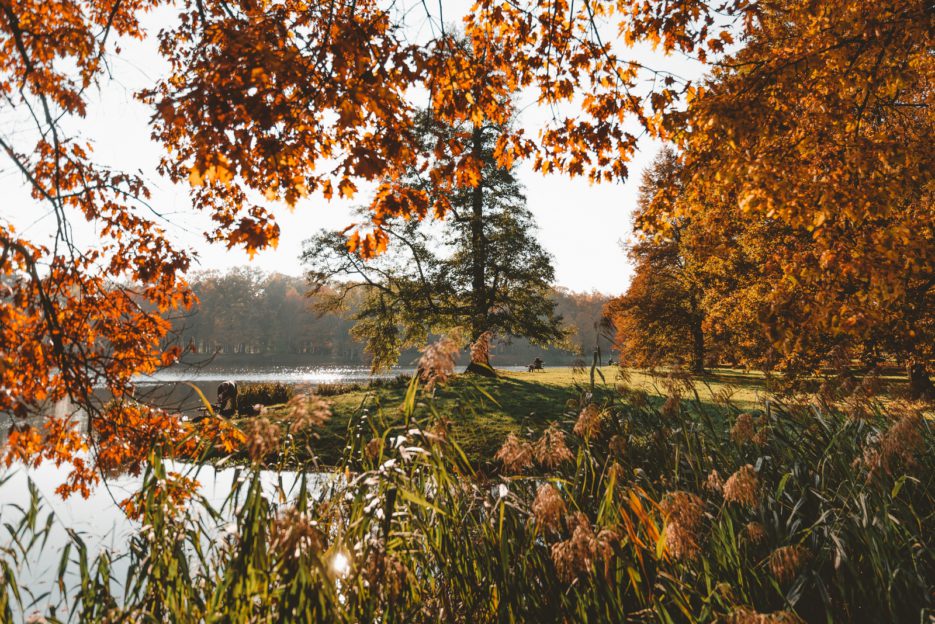 I am so happy that I could show you Świerklaniec Park, my beloved place in Upper Silesia. If you want to see more autumn photos of Poland, I recommend you to look at these blog posts: A trip to Opawskie Mountains, Poland, and An autumn weekend in Warsaw, Poland. Also, don't forget to check out Gliwice, Poland – autumn in my hometown.
Do you like this post? Pin it!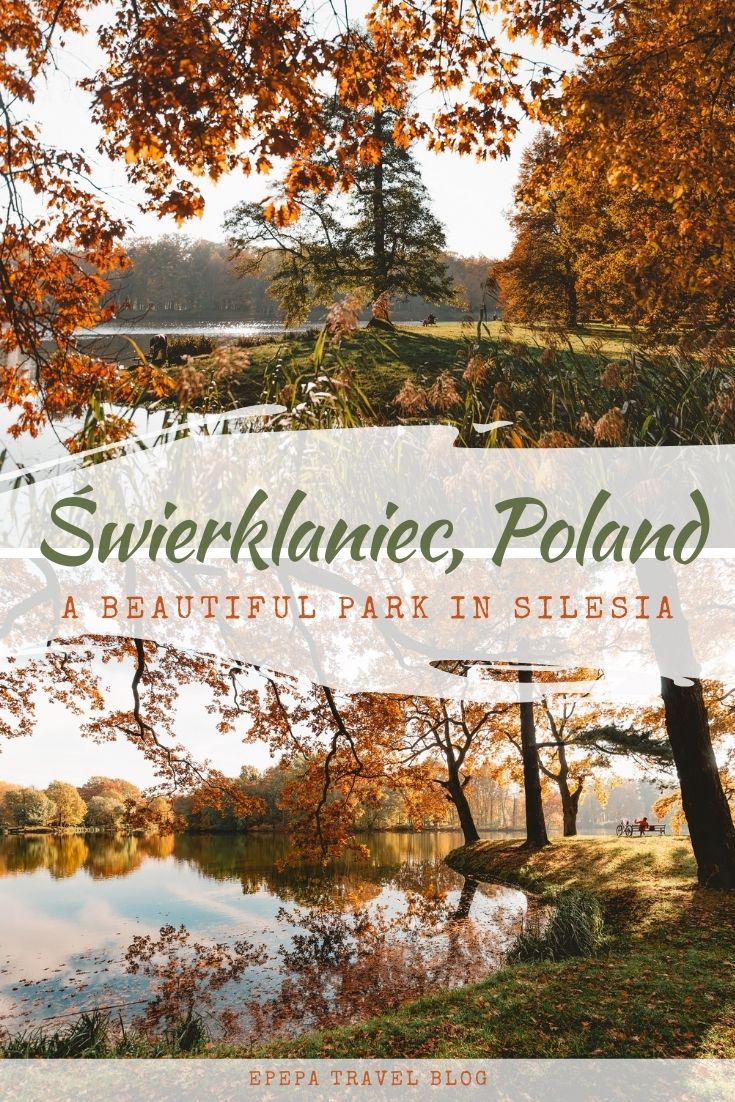 (Visited 1,381 times, 1 visits today)