Vienna is a city that has many secrets. This time I would like to tell you about interesting facts about Vienna. You may have heard about some of them, but maybe you will also find some information about which you did not know before. If you would like to read more fun facts about Vienna, check out Interesting facts about Vienna 2.
Did you know that…
About one-fifth of the population of Austria lives in the capital, Vienna.
Schönbrunn Palace, the summer palace of the Habsburgs, has more than 1,440 rooms.
The Tiergarten Schönbrunn, founded in 1752, is the oldest zoological garden in the world.
Vienna's Central Cemetery (Zentralfriedhof) has over 2.5 million tombs, it's more than the city's live population.
The magic words for wine drinkers in Vienna are ein Achtel (an eighth of a liter), which is the most common serving size in Vienna.
Legend says that Jerzy Franciszek Kulczycki, the Polish military officer under the command of Jan Sobieski during the 1683 invasion of the Turks, opened Vienna's first coffee house using coffee beans left by the retreating Ottoman Turks. Kulczycki is memorialized with a statue on Vienna's Kolschitzky street, at the corner of the house Favoritenstraße 64.
Located in the 19th district of Vienna Karl Marx-Hof has over 1 kilometer in length which makes it the longest single residential building in the world.
In Vienna, mineral drinking water comes out of the taps. Fresh spring water comes through two pipelines directly from the Alps.
Vienna is one of the few capital cities in the world which produce its own wine. 240 wine framers produce 2.5 million liters wine every year.
Vienna has been ranked as a number one city with the highest quality of living in the world.
Do you like this post? Pin it!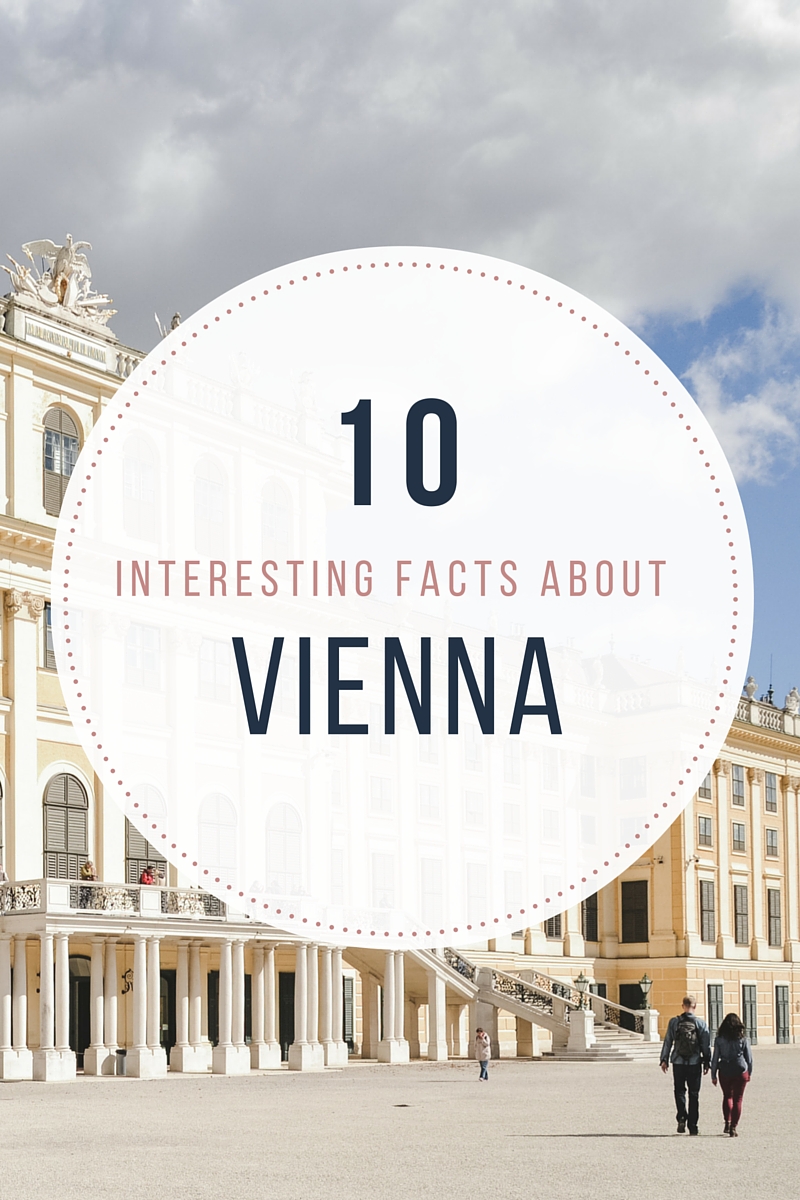 (Visited 17,243 times, 1 visits today)