I have always wanted to visit Budapest. Somehow I had got a feeling that I will fall in love with this place. In my country they say 'Polak – Węgier, dwa bratanki, i do szabli, i do szklanki', it means 'Pole – Hungarian, two cousins be, together they fight, together they drink'. This old proverb, both in Polish and Hungarian language, speaks about long existing friendship and special relations between our two nations.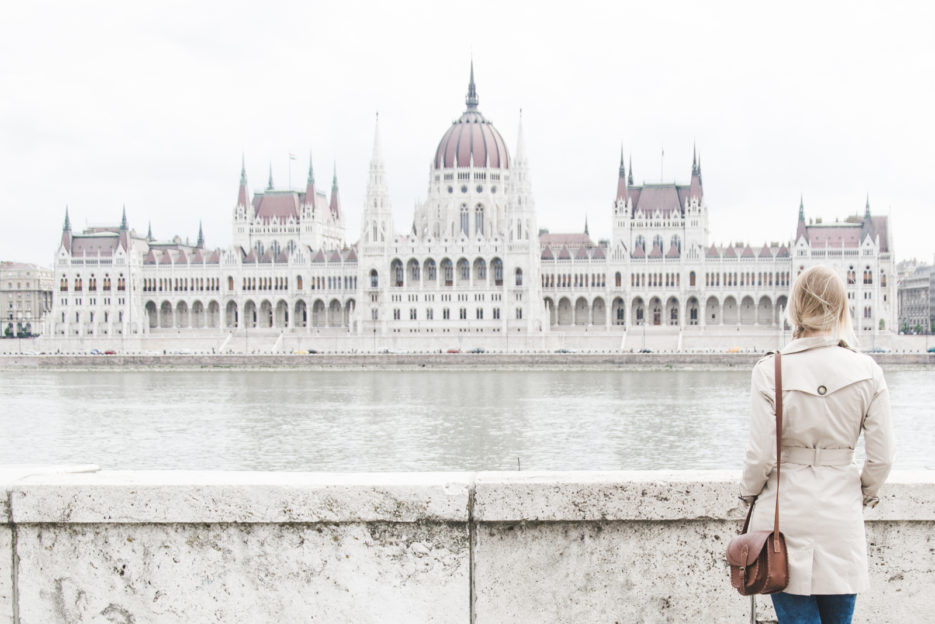 In 2007 our parliaments even declared 23 March 'Polish – Hungarian Friendship Day'. I did know about it but believe me, I was really surprised that even though it was my first time in Budapest I didn't feel like a stranger there. For me visiting Hungary was like visiting an old friend, it's hard to explain but somehow I felt really good and happy there.
First I have to tell you that we haven't planned this trip at all. It was totally spontaneous, we booked an apartment and the next morning we were driving to Hungary. When we passed Slovakia and crossed the Hungarian border in Parassapuszta, my first impression about this country was that it's really beautiful, green and peaceful place.
And when I saw the Danube in Vác I was really excited! Living for one year as an expat in Vienna, I really liked to spend my time by the Danube and I was always wondering how it looks in other European capital cities: Bratislava, Budapest, Belgrade… I missed the view of this beautiful, wide river when I came back to Poland and you cannot imagine how happy I was that I could see it once again, at last!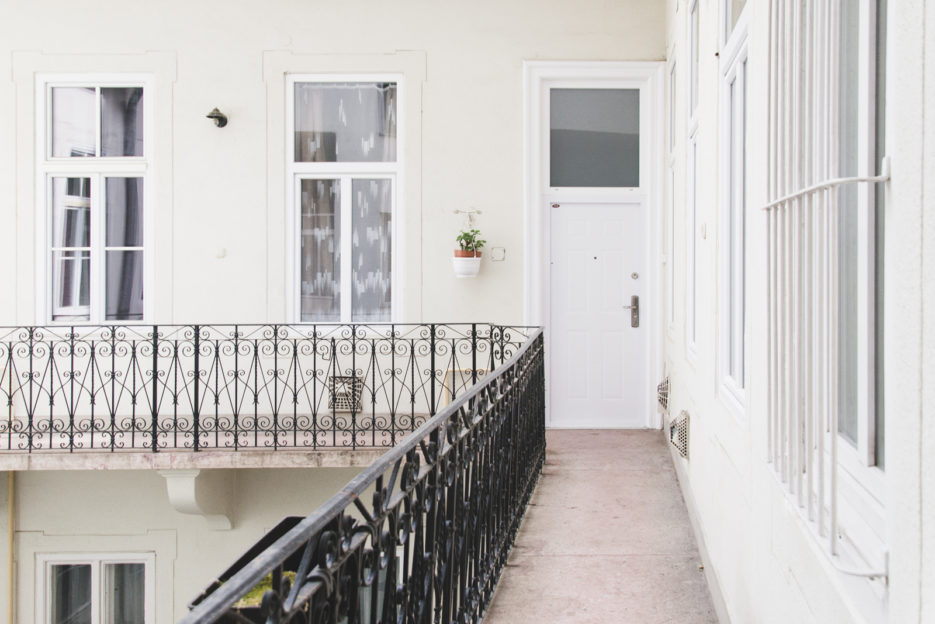 The Dock Apartman where we were staying was located very close to the river, only 5 minutes walk to the Hungarian Parliament and the Chain Bridge. It was a historical building with high vaulted ceilings and a beautiful inner courtyard. I was really surprised when I saw it, I always wanted to take a picture of a place like this and I wasn't even expecting that it'll be my home for a couple of days. It was so charming and full of atmosphere, I could feel Budapest living there. If you are looking for accommodation in Budapest, you can use the map below. I recommend the area near the Hungarian Parialement Building.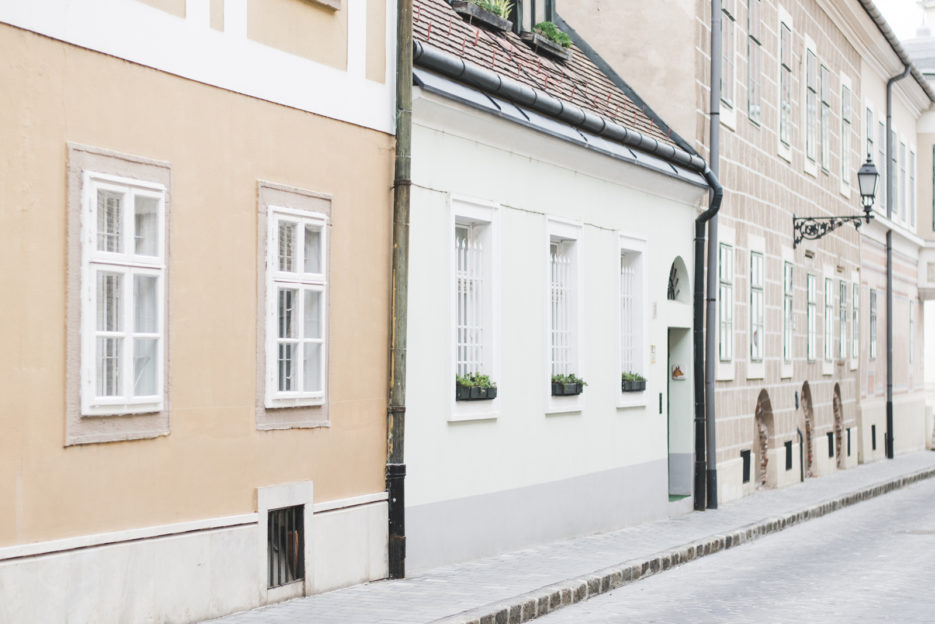 What is Budapest like? First of all, it's intriguing, fascinating and full of hidden treasures. There is lots of history around every corner, sometimes I have got a feeling that I travel back in time and I'm in the 'Old Europe' now. If you have seen 'The Grand Budapest Hotel', you know what I mean. I had such impression especially when I was visiting some charming cafes and walking around the railway stations Keleti and Nyugati pályaudvar – once I was even lucky to see as they were making a movie there.
Comparing to Vienna, some parts of the city looked quite similar, for example, the Várnegyed district was a little bit like Spittelberg, although the atmosphere of Budapest is completely different, I would say that it's more laid back and friendly, while Vienna is more flawless and sophisticated. In my opinion, both cities are worth seeing, but if you have to choose between the two, I think Budapest is a better option for young people – it's cheaper than Vienna and more fun.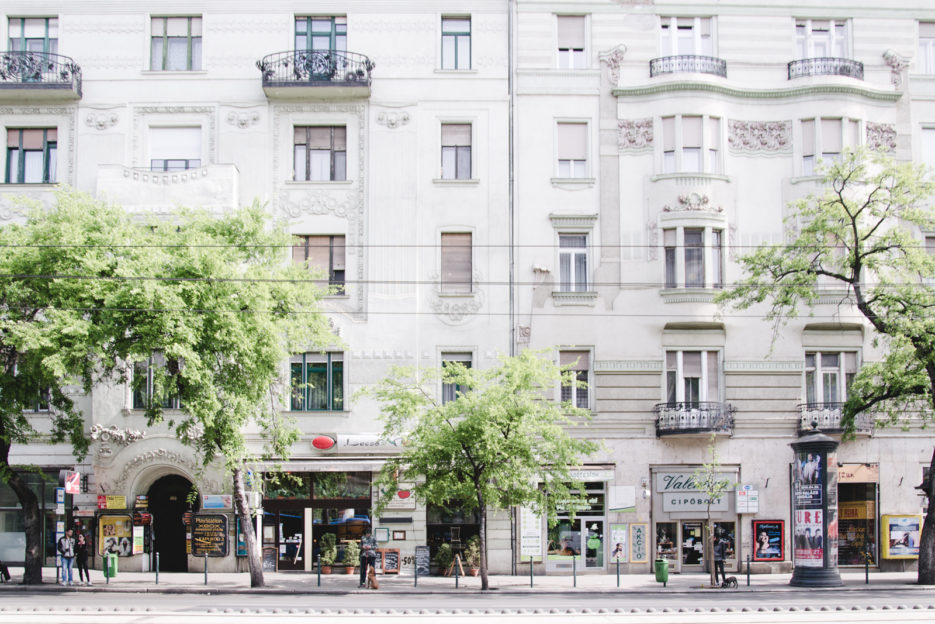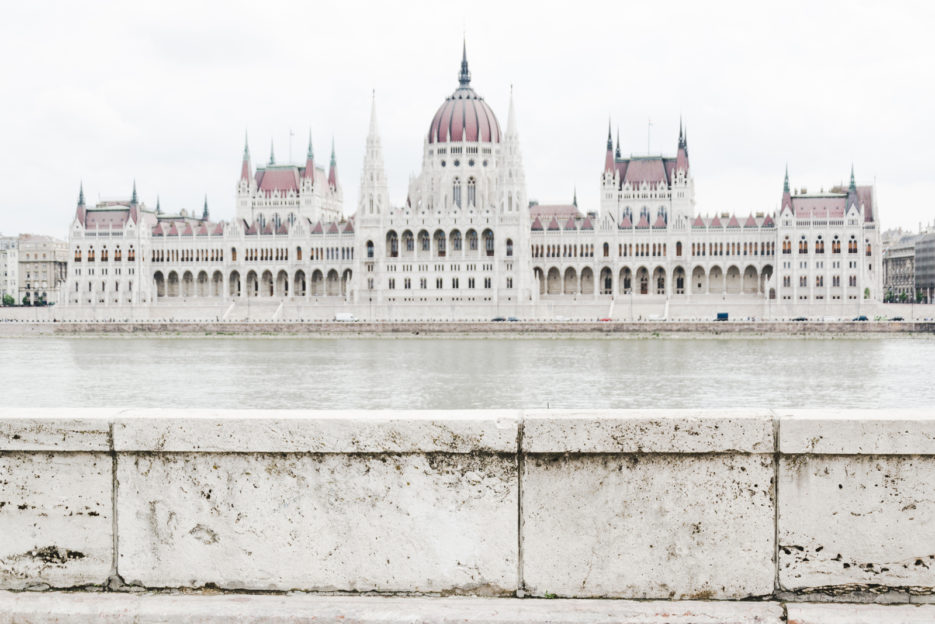 The view of the Hungarian Parliament Building from the Danube Promenade was the most outstanding thing in Budapest for me, especially seen at night it was really impressive. I also liked the yellow trams and beautiful bridges on the Danube – Chain, Liberty, and Margaret. More than a hundred years ago they connected two cities – Buda and Pest, that were united into a single city, Budapest. The interesting fact about Budapest is that the oldest subway in continental Europe is located there. The historical M1 'yellow line' with its elegantly preserved stations still serves as a remarkable moving monument of downtown Budapest. It's definitely one of the must-see attractions in the city. Check also: 10 things to do in Budapest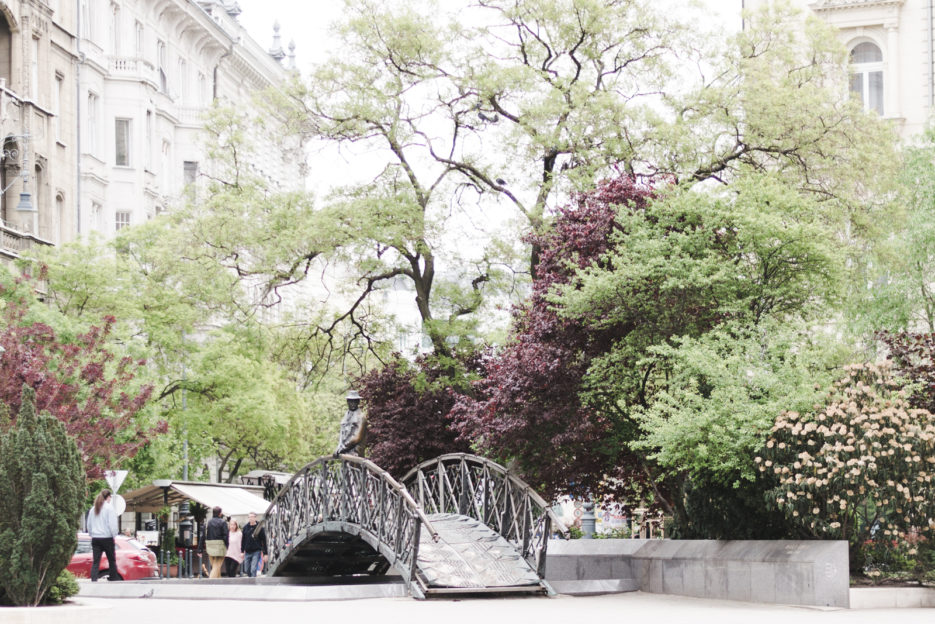 Budapest is not only wonderful architecture and thermal baths, it's also worth visiting for its delicious cuisine and great wine. Hungarian specialties like Lecsó or Gulyás are also very popular in my country, I often cook at home so I have bought some ingredients as souvenirs. At the Central Market Hall, I've found pretty little cans with sweet and hot paprika. I have also bought Gyulai and Csabai Kolbasz, paprika paste, Tokaj wine, Dobos tort and some other sweets in a supermarket.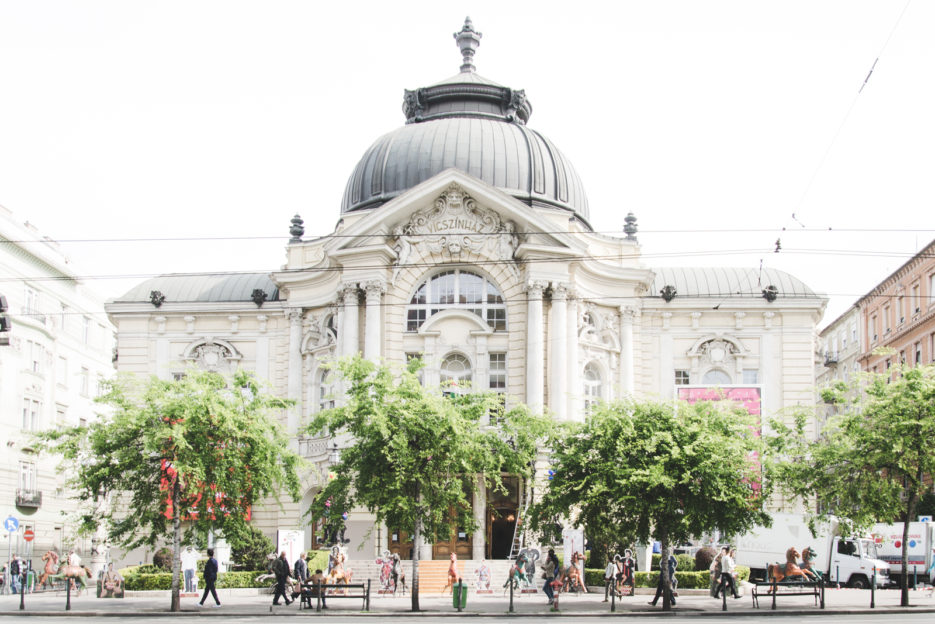 Everything was really great and the only thing we regret is that we didn't bring back home more of these delicacies and we haven't got too much time to see everything we wanted, but on the other hand it's always a nice excuse to visit Budapest once again. We have spent a wonderful weekend in this city and we really liked its atmosphere. If you are interested in architecture, you like exploring the city and looking for hidden gems, and after all relaxing in the thermal bath or with a glass of good wine sounds like a nice idea, you should definitely visit Budapest.
Do you like this post? Pin it!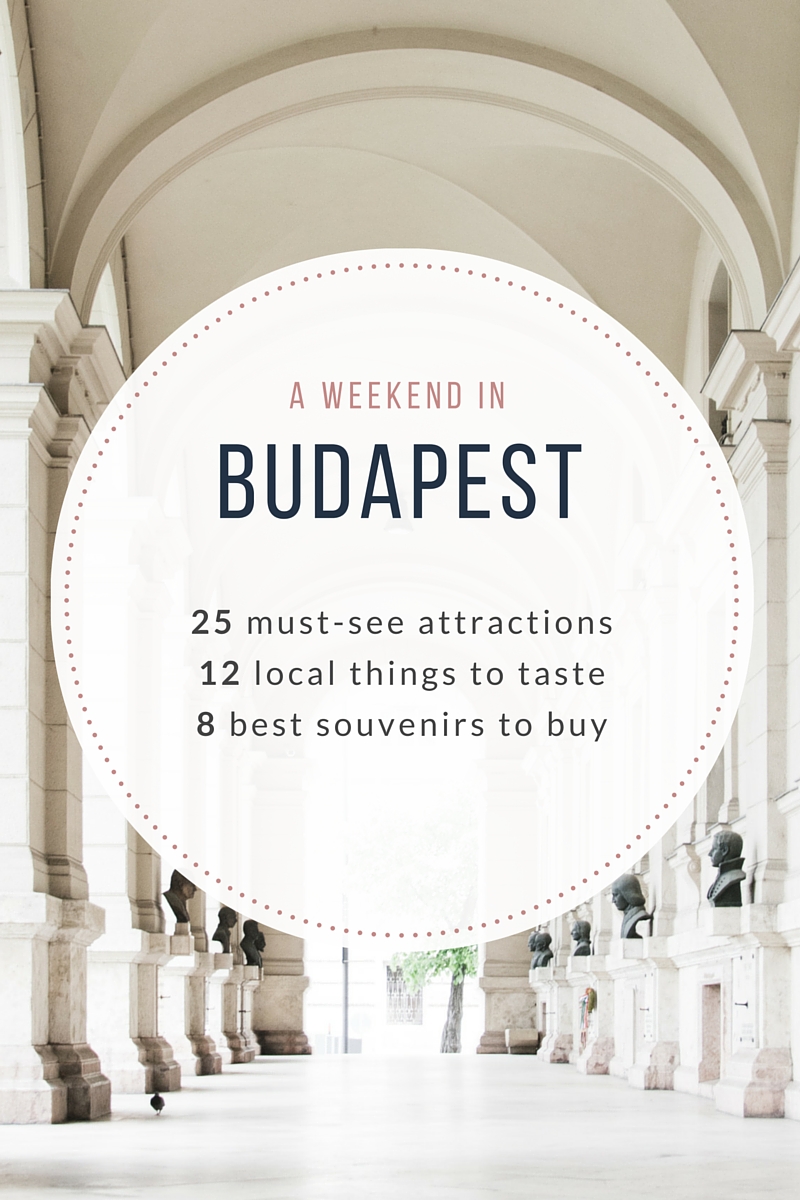 (Visited 138,670 times, 3 visits today)