Christmas in Vienna is really a magical time. Christmas fairs, sparkling lights, colorful decorations, the smell of spicy punch and roasted almonds in the air. In such scenery, even an adult can feel like a child and believe in fairy tales again. I remember when I first came to Vienna before Christmas I could not believe that it could be so amazing! I lived here for some time, so often walked around the Christmas markets and took some pictures. Now I would like to show you 15 photos of Vienna that may make you want to visit this wonderful city at Christmas time. I am sending you some magic and I hope that you will feel this wonderful atmosphere.
From mid-November to the end of December, all the streets and squares of Vienna are decorated with colorful lights and everywhere there is a scent of hot spicy punch, Christmas gingerbread, and roasted sweet almonds. The best attractions of Vienna in this magical time are the Christmas markets, which are visited by both locals and tourists.
I remember that the first Christmas market that I visited was the one at the Vienna City Hall, also called the Viennese Dream Christmas Market. And you know what? This place really looked like a dream. I've never seen anything like this before. I was delighted to see the beautiful building of the Vienna City Hall surrounded by trees with colorful lights and stalls with beautiful Christmas decorations.
While in my hometown it was gray and gloomy, here everything looked so fairy-tale and cheerful. It was like moving to another world where people are smiling and meeting outside with friends, even when it's cold, raining or snowing.
I did not know that the city can be so wonderful in winter. I enjoyed this time and I was grateful that I could live in Vienna and come to Christmas Fairs whenever I want. Each time I discovered something new. The Art Advent Christmas Market on Karlsplatz, the Christmas Village at Maria-Theresien Platz, Winter at the MQ, the romantic streets of Spittelberg and the Christmas market hidden in the courtyard of the Viennese university campus Altes AKH. Everything was so unbelievably beautiful!
I was lucky to live in Vienna for one year. If you asked me what are my most beautiful memories from that time, Christmas markets are definitely one of those things I will never forget. And all those walks with an umbrella in hand, when the lights of Christmas decorations were reflected in the puddles and wet sidewalks. When I held a mug of hot wine in my hands and felt the smell of cloves, ginger and other spices. When I walked along the streets of Spittelberg and the Old Town of Vienna, admiring the beautiful architecture and Christmas decorations.
These pictures do not reflect everything that I would like to show you, but I hope that you felt a little bit of this magical atmosphere of Christmas Vienna. Have you ever been to the Christmas markets in Vienna? Which one is your favorite?
Do you like this post? Pin it!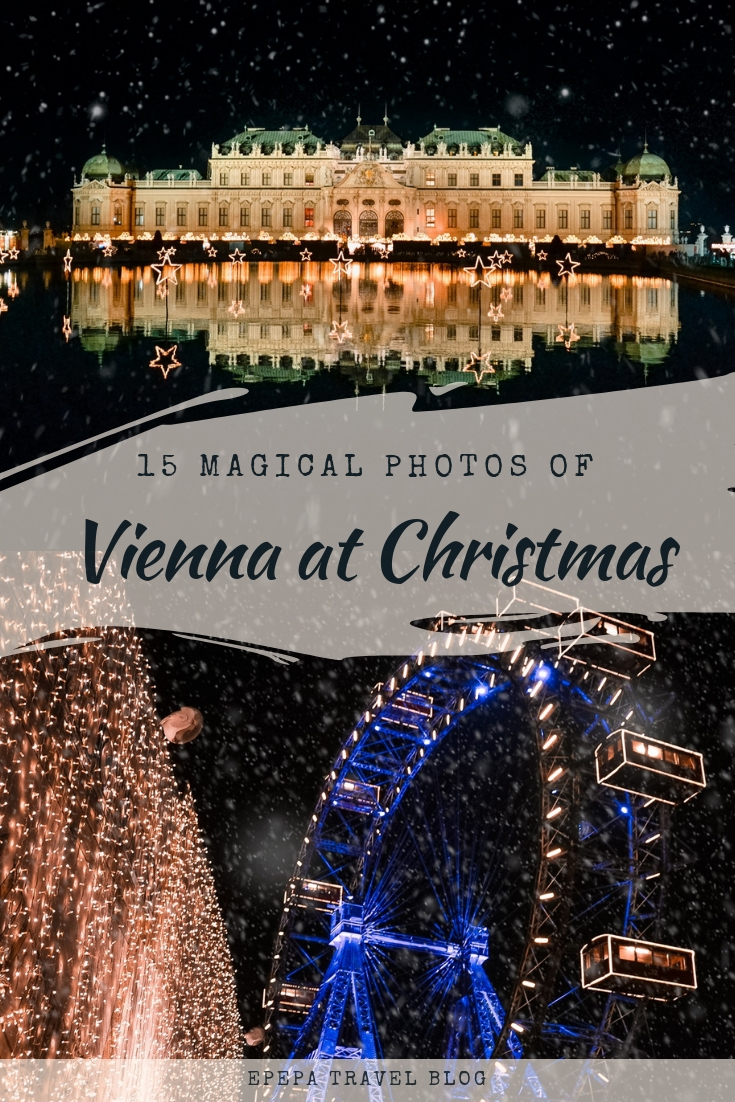 (Visited 4,425 times, 1 visits today)