There are some moments in my life and places I have been to that I will never forget just like a day spent in Sumartin, a small and quite unerrated port village located on the Croatian island of Brač.
Thinking about Brač most of the tourists choose Bol and its famous Zlatni Rat beach as their trip destination and when the ferry from Makarska reached the shore of an island, people quickly got into their cars studying maps and navigation, not even noticing what is around them.
Unlike the others instead of going on a sightseeing tour, we decided to stay and explore Sumartin. After a week spent in Makarska Riviera, which is undeniably beautiful but rather busy and crowded in high season, a peaceful port village seemed to be a perfect place for us.
Hanging around the narrow streets we have found a beautiful church of St. Martin and some outstanding architectural details. As it was really hot outside and there was a feeling in the air of storm coming we decided to take a rest at the restaurant and try some local specialties.
When the storm was over we went for a walk by the seashore and soon reached a place that was one of the most wonderful sights I have seen in my entire life.
Hidden in the bay was an incredibly beautiful beach and surprisingly we were the only people there. I could feel like in paradise swimming in the crystal azure sea, looking at the impressive mountain range of Biokovo and the island of Hvar on the horizon. The sound of cicadas, pine woods, pleasantly cooling water, gently lapping waves, and the feeling of sea breeze on my face, it was heaven on earth!
Exploring Sumartin and a joy of finding the beach that is an underrated gem of Dalmatia was an unforgettable experience. Sometimes it's good to get off the beaten track and discover your own piece of paradise. They say 'don't listen what they talk – go see' and I admit that it's the undeniable truth!
Do you like this post? Pin it!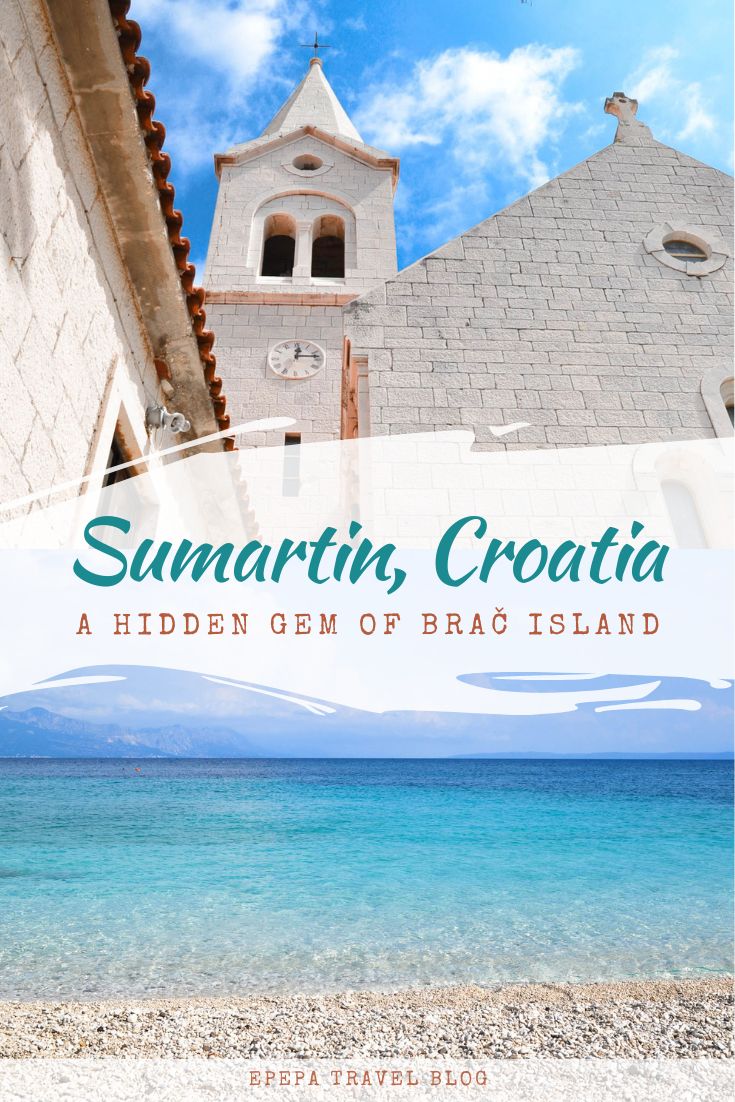 (Visited 12,209 times, 1 visits today)