Poland, a beautiful and still a bit underrated country in Central Europe. Although it was an off the beaten path destination for years, it is changing fast now. Every year more and more foreign tourists visit Polish cities. In the south of the country, Kraków and maybe Worcław are the most popular city break destinations. You can read about these places in almost every travel guide. However, what if you would like to see more than just these popular tourist spots? In this blog post, I present you a list of 7 non-touristy cities in southern Poland, where you will feel the local atmosphere and see what everyday life looks like.
1. Gliwice.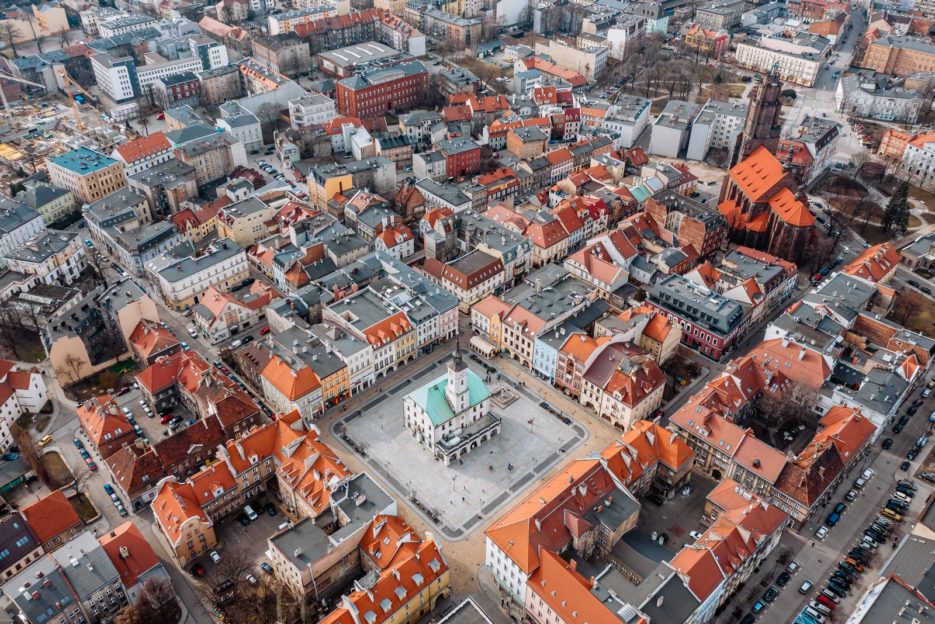 You have a flight to Katowice Airport and you're wondering what interesting things to see nearby? Visit Gliwice, one of the oldest and most beautiful cities in this part of Poland. Be sure to go to Market Square and take a walk around the small Old Town, where you will find many lovely restaurants and cafes. You can also visit the Palm House, the famous Radio Station and stroll the streets of Gliwice, where there are many historic tenement houses and beautiful old churches. If you would like to read about this city or just see more photos, check out my blog posts: Top 10 things to do in Gliwice, Poland, and 22 winter photos to inspire you to visit Gliwice, Poland. You can get to Gliwice from Katowice Airport by bus AP1, the ticket costs PLN 14 (3-4 euros) and the journey takes about an hour.
2. Prudnik.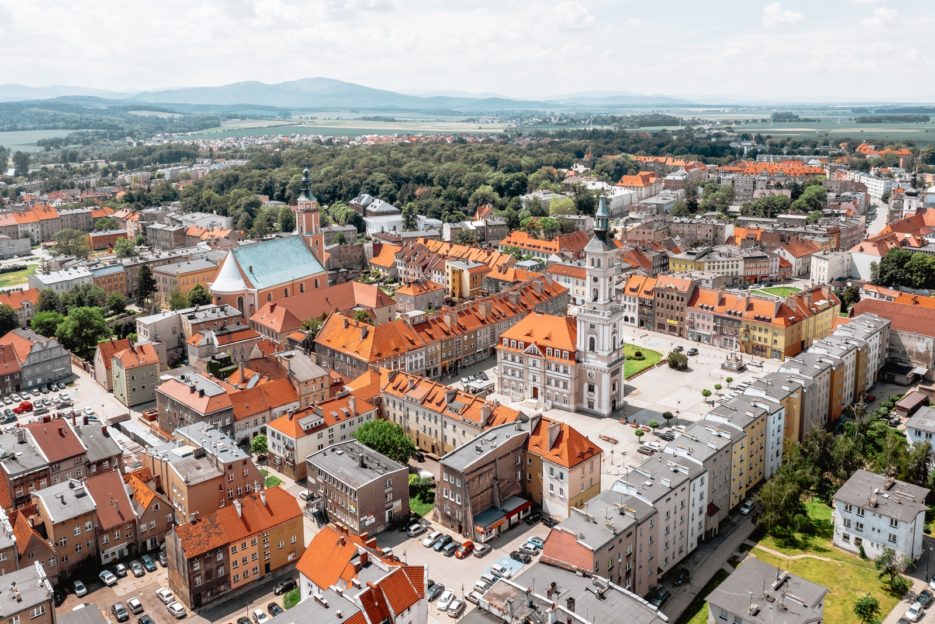 If you would like to visit some small pretty town and hike in the mountains, Prudnik in southern Poland will be a perfect destination. Just look at this beautiful Market Square with the Baroque-Classicist City Hall building in the middle! Impressive, isn't it? There are also other interesting places to see, such as the Wok Tower, city walls, beautiful Archangel Michael Church and city park. After visiting Prudnik, you can go to the nearby Opawskie Mountains. Do you see them in the picture? They are on the left. If you want to read more about this place, check out my blog post: A trip to the Opawskie Mountains, Poland.
3. Paczków.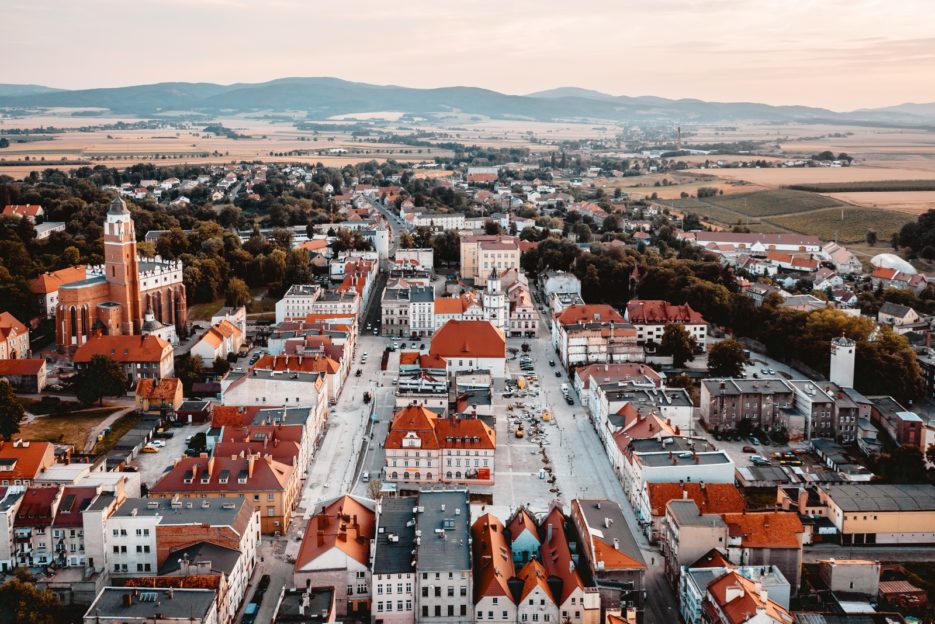 Paczków is a small town in southern Poland, which is often called the Polish Carcassonne. This is because Paczków fortifications are the best-preserved monument of urban defensive architecture in Poland. There are many architectural gems and monuments that are hundreds of years old! The best things to see in Paczków are its medieval Old Town, defensive walls, the Gothic Church of John the Evangelist and the house of the city executioner (Dom Kata). There is also one of the few vineyards in this part of the country in Paczków, so if you would like to try Polish wine, you can do it here!
4. Głuchołazy.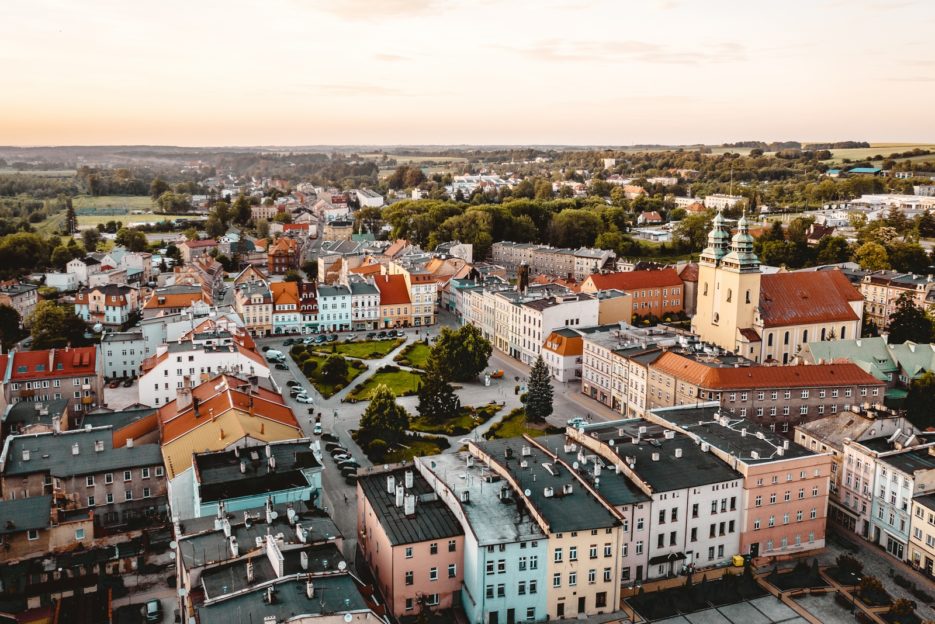 If you are in Prudnik or the Opawskie Mountains, it is also worth visiting the nearby Głuchołazy. This small town was once a health resort, where patients were treated with hydrotherapy. The best things to see in Głuchołazy are the Market Square and the Old Town with a checkered urban layout modeled on a Roman military camp. You should also look at the Church of St. Wawrzyniec, the Upper Gate Tower and take a walk around Parkowa Góra, where there is a historic lookout tower.
5. Tarnowskie Góry.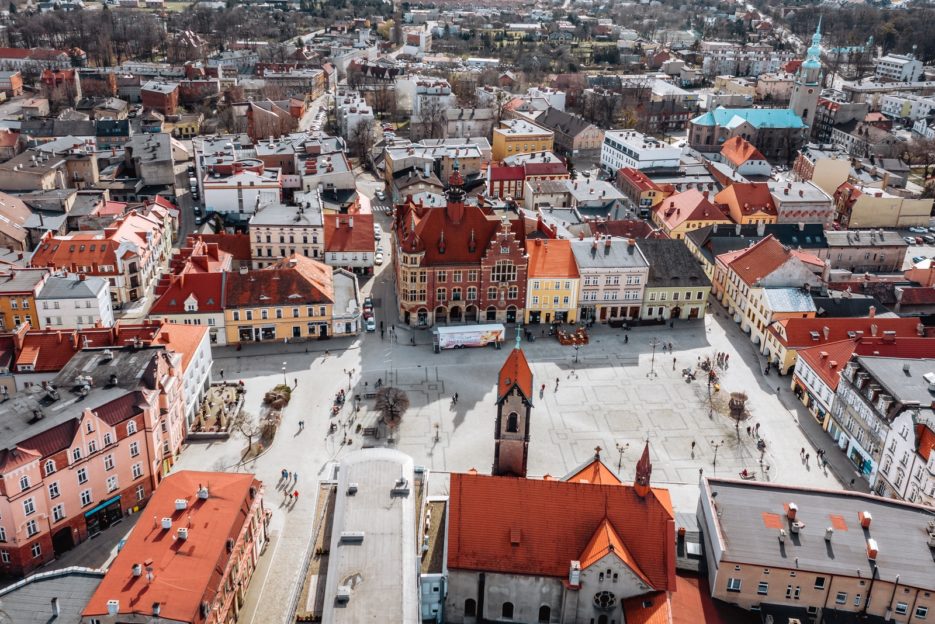 Tarnowskie Góry, a hidden gem of southern Poland. The city is located only 20 km from Katowice Airport, 30 km from Gliwice and Katowice. You can see here both the beautiful Old Town and the fascinating world of underground corridors and tunnels. Did you know that Tarnowskie Góry has the longest underground boat flow in Poland? If you are here, be sure to take a boat ride through the underground corridors of the Black Trout Adit or the Historic Silver Mine. Amazing experience! Don't forget to visit Market Square and take a stroll along the streets of the Old Town. The history of Tarnowskie Góry dates back to the 16th century and there is a lot of interesting architecture to see.
6. Katowice.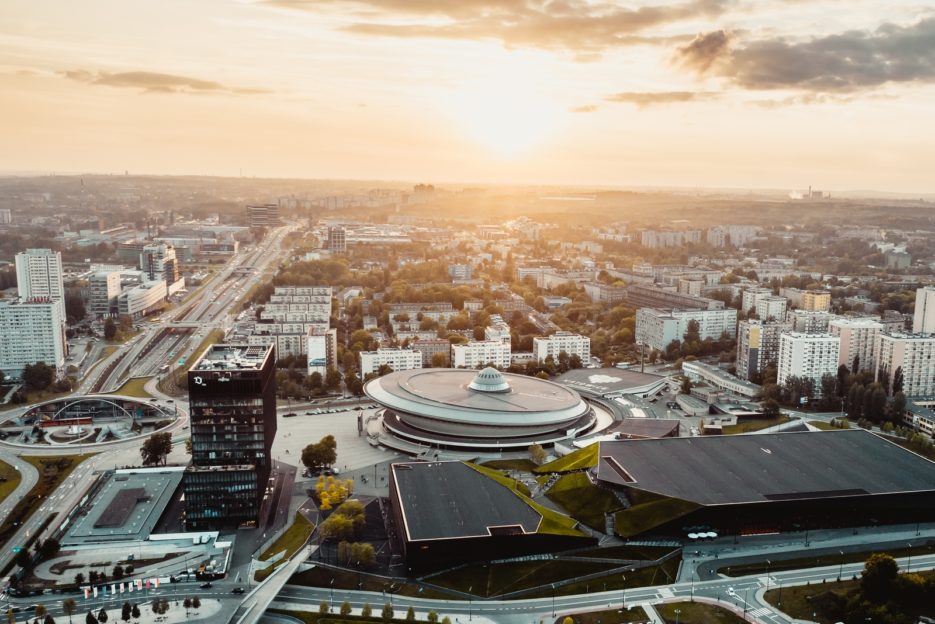 This city is different from the others I mentioned here. In Katowice, you won't find the medieval Market Square surrounded by historic tenement houses or the charming old town. However, the capital of the Upper Silesian Industrial District has many other things to offer. Did you know that the first skyscraper in Poland was built in Katowice? What's more, in this city you will find many fascinating modernist buildings and interesting street art. Don't forget to see the Spodek sports and entertainment hall while in Katowice. The International Congress Center, the building of the Polish National Radio Symphony Orchestra, the Silesian Museum and the historic mining settlement of Nikiszowiec are also must-sees.
7. Racibórz.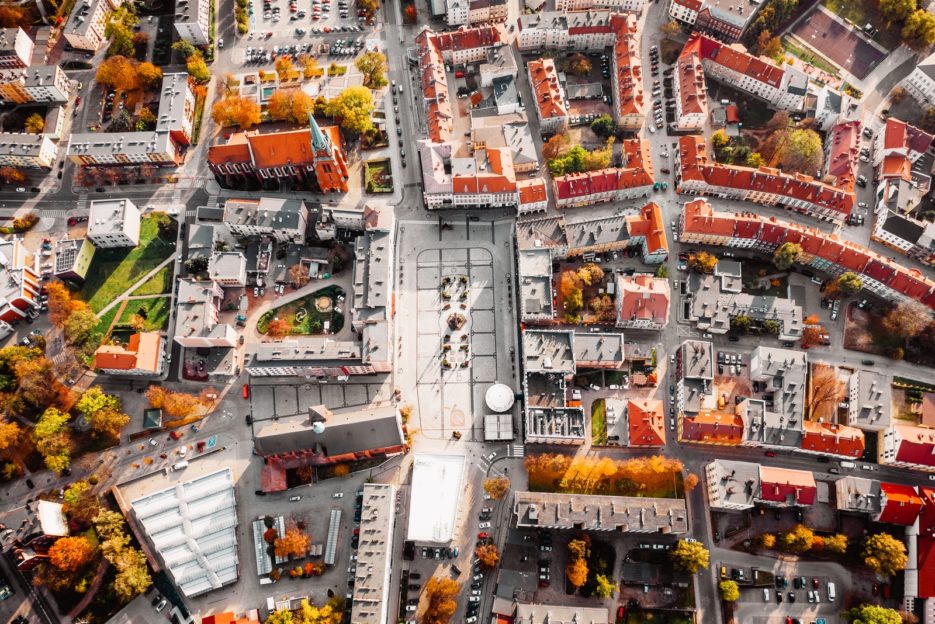 Once, this city was a real architectural gem, but after World War II it was almost razed to the ground. Bricks from demolished buildings were used to rebuild the capital of Poland, Warsaw. Today, located about 50 km from Gliwice, Racibórz is not the same city it once was, but it is certainly worth a visit. If you have a car and some free time, it's worth taking a ride here, because the road from Gliwice is very picturesque and leads through forests that hide many gems such as the Cistercian Abbey and the historic narrow-gauge railway in Rudy. Once in Racibórz, be sure to visit the Market Square and walk the streets of the Old Town. The architecture here is a real mix of different styles, but I think the city is still really charming. Don't forget to visit Racibórz Castle and try Raciborskie beer from the local brewery.
I hope you like the non-touristy cities in southern Poland that I mentioned and you will spend a nice time exploring them. The location of these places and the nearest airports can be found on the map above. However, if you have any questions about how to get there or what to see, you can leave a comment here as well as write to me on Instagram or Facebook. Do you like visiting off the beaten path places? What is the most beautiful non-tourist town you have seen in Poland?
Do you like this post? Pin it!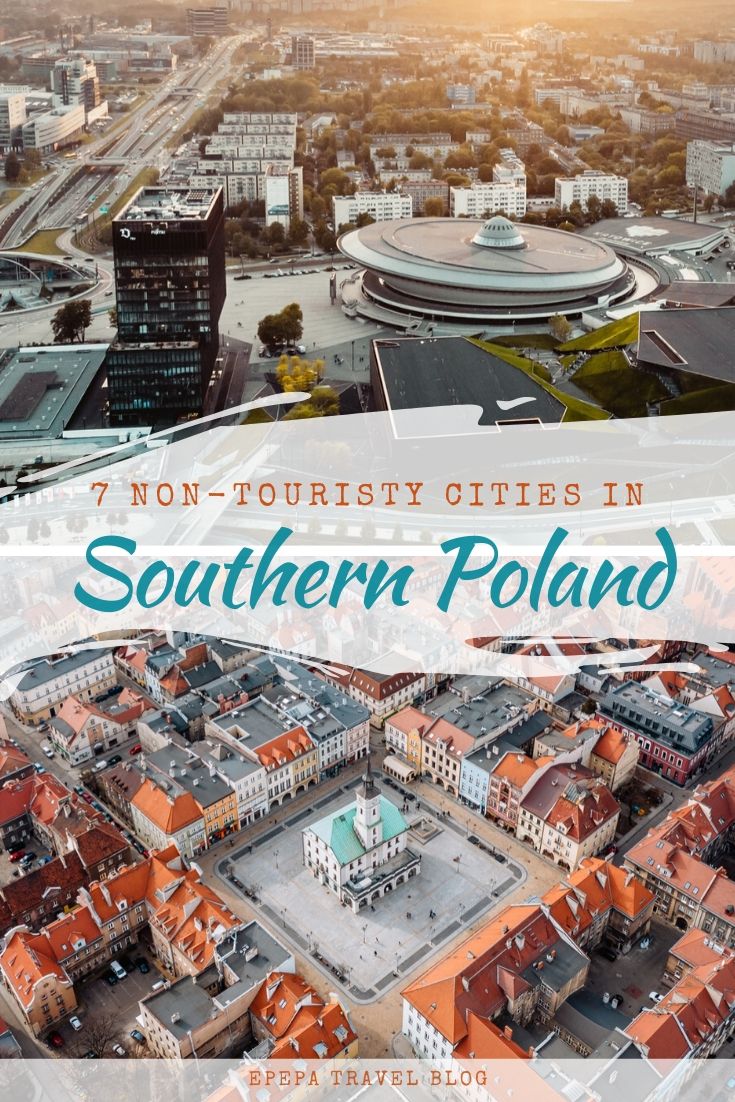 (Visited 7,056 times, 1 visits today)