Medieval atria, narrow cobbled streets, old stone houses remembering the past centuries… And between them, in the nooks and crannies of the buildings: murals, graffiti, street art! This combination is like the clash of two completely different worlds. That's how it is in Vodnjan. A small Croatian town just 12 km from Pula, Istria. This place surprises everyone who finds it.
Vodnjan, a small town in Istria that will surprise everyone
Have you ever heard of Vodnjan before? I do not. In a brochure found in the tourist information in Rovinj, I read only about kažuns, round dry stone shelters used once by shepherds in Istria. A lot of these unusual huts are in the area of Vodnjan. I did not know anything about the town, however.
On the way to Kamenjak, we stopped for a moment in Vodnjan to look around. After all, there is nothing more exciting about traveling than exploring the unknown. I really like this feeling when I have no idea what to expect. It's nice to sometimes give yourself a chance to be surprised. That's how it was when I went for a walk along the winding streets of Vodnjan.
I was walking around admiring old stone buildings and suddenly what? I stopped staring at the huge colorful mural that has just emerged from around the corner. Croatian street art? In over a thousand years old sleepy Istrian town? A strange combination.
The capital of Croatian street art
Intrigued, I delve into the maze of narrow streets, discovering more and more of these murals. I looked at it with increasing curiosity and suddenly thought to myself: this city is like an open-air art gallery!
I admit that before I was not a great enthusiast of street art. I liked some of the murals in my hometown, but that's all. Being in Vodnjan, however, I completely changed the approach to this. Perhaps it was because of the amazing, almost unreal atmosphere of this sleepy town in Istria, and maybe it was something else… I have no idea, but suddenly I felt excited as if I found a real treasure. These murals completely absorbed me.
When I found tourist information in Vodnjan and got brochures about the town, I learned that these intriguing murals were created during the Boombarstick and Street Art Festival. Once a year, this event attracts to Vodnjan artists from around the world who paint on the facades of buildings. This combination of a historic town and modern art is really amazing!
Mummies in Croatia? The longest street in Istria? It's in Vodnjan!
This is not all I learned about Vodnjan. This city turned out to be really interesting. Did you know, for example, that you can see real mummies in Croatia? This is not a joke. The Parish Church of St. Blaise houses the collection of 370 relics and the remnants of 250 saints. Another interesting fact about this church is that it has the highest bell tower in Istria which measures 62 m.
Do you want more fun facts? In Vodnjan there is the longest street in Istria. Trgovačka Street is over 1 km long and has over 200 house numbers. What's more, in the old town of Vodnjan you can also find the narrowest and shortest street in Istria called Stari Grad. This street was an inspiration for many stories and legends.
As you can see sometimes it is worth to put down the map and move away from the beaten paths to discover something completely new and unusual. In my opinion, such trips are the most exciting and I am really happy when I travel this way. And you? Do you like to have everything planned or do you prefer to act spontaneously?
Do you like this post? Pin it!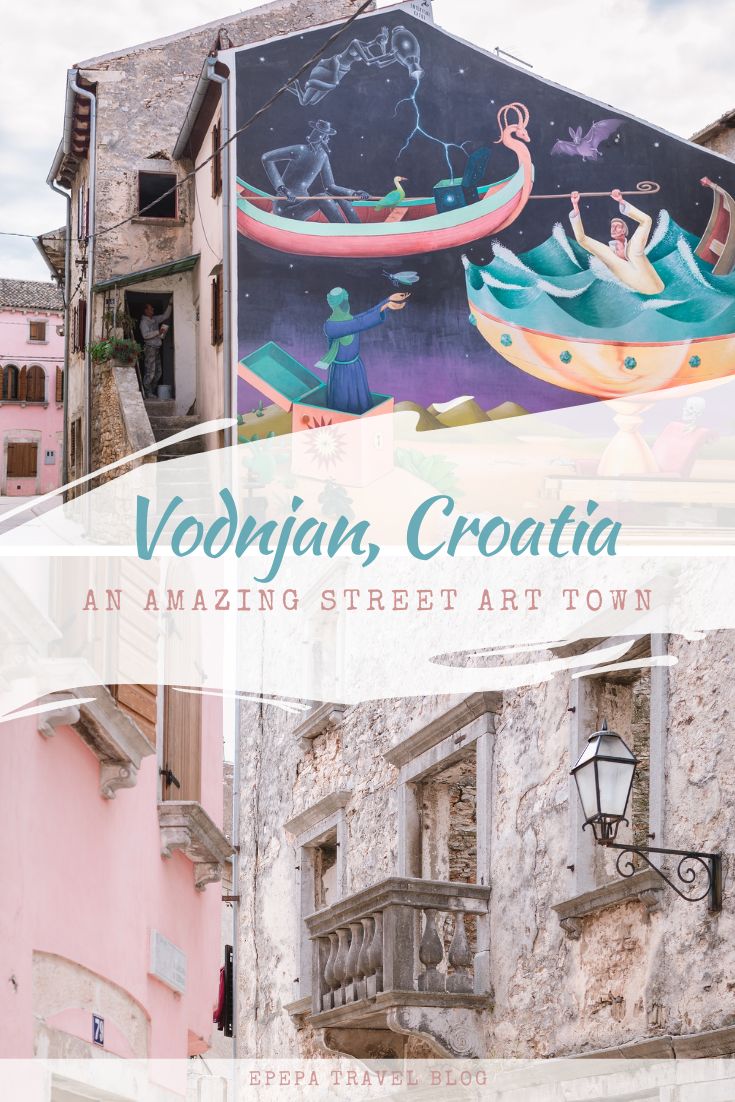 (Visited 4,288 times, 1 visits today)